Pc Games
World of Horror will finally release in Summer 2023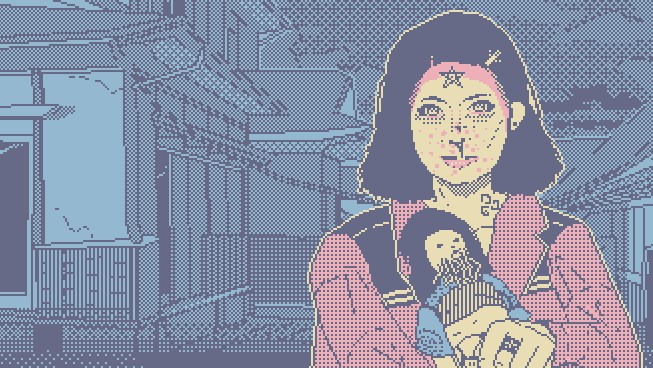 Accalimed indie World of Horror (opens in new tab) will exit three years of Early Access this coming summer, according to developer panstasz and publisher Ysbryd Games. world of Horror has had a long development cycle, first releasing in February 2020, but devotees have been thrilled at each new update over that time. 
Cosmic horror RPG #WORLDOFHORROR from @panstasz will exit Early Access and launch in Summer 2023 for:• PlayStation 5, PlayStation 4• Switch • PC via Steam, GOG, Microsoft Store, and https://t.co/L8aU7LyQ58 Who is ready to go to Shiokawa? 🐙 pic.twitter.com/2CIoAG1SqrDecember 30, 2022
See more
If you're not tuned into it yet, World of Horror is probably going to be one of those games you hear about from people for years to come. One of the only games in its space, it's a fusion of horror that's so weird it's sometimes goofy with a stylized aesthetic and semi-roguelike survival horror RPG gameplay.
Its most recent update was in late October of this year, Blood Moon, and added new items, mysteries, and character origins to afflict the randomized horror town.
It describes itself as a "1-bit love letter to Junji Ito and H.P. Lovecraft" that has "a hellish roguelite reality with turn-based combat and unforgiving choices." It's perhaps most interesting to many because events are governed by a deck of event cards you can control that decide what kinds of horror occur in the remote city of Shiokawa, Japan.
It's a little bit your job to thwart that oncoming apocalypse, by the way: A little bit. The mystery is randomized, each with its own set of endings seeing the world destroyed, saved, or made a bit worse.
You can find World of Horror on itch.io and Steam (opens in new tab) for $15. There's a demo on itch.io, if you like that idea. You can also check out the World of Horror website at wohgame.com and follow its creator on Twitter.